We recognize that all our patients are unique and deserve to receive orthodontic care that reflects their individual needs. Our experienced and talented team is committed to working with you and your family to create a comfortable, stress-free, and rewarding orthodontic experience every time you visit our practice.
We are pleased to welcome you and your family, and we look forward to working with you.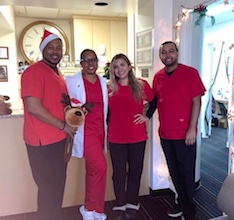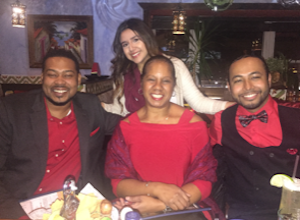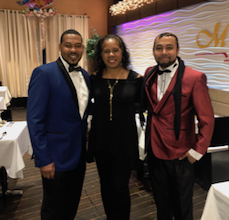 ---
Aaron
Clinical Care Coordinator
With three children of my own, I find I can relate to most young people and how they are affected by the world today. I enjoy educating people about procedures, as that eases their fear and concerns. The lack of knowledge or information can fuel anxiety, so I dedicate time to help people understand what we do, and why!
Aaron explains dental and medical terminology and procedures in an understandable manner. He supports our patients throughout the orthodontic process, provides instruction on home healthcare products, and encourages patients to maintain good oral health. He also researches patient inquiries and collects and prepares data for further research and goals.
Aaron played basketball in high school, which showed him the importance of working as a team to achieve a goal. He also studied martial arts, which taught him discipline and respect for others. He brings both of these learning experiences to our office. Aaron has worked in the dental field since 1997, holds an Associate in Applied Science in dental hygiene, and joined our team in 2016.
If he's not helping our patients, Aaron can often be found in his kitchen. He loves to work and create with his hands and considers himself an exceptional cook. He loves to experiment with different types of cakes and pastries. For Aaron, the time spent baking and creating home projects with his wife and children is precious.
---
Sandy
Front Desk Receptionist
I enjoy seeing our new patients, especially the children, and being able to help them and their parents understand braces. Telling people what to expect alleviates a lot of worry, and they feel more confident about starting treatment. They also learn they have a friend in me and that they can ask as many questions as they want!
Working in our front office, Sandy answers phone calls, assists patients with various needs, and translates for our Spanish-speaking patients and families. She also creates our weekly schedule. Sandy started with our practice as a patient, when she was eight, and she came to work with us in 2020.
Studies keep Sandy busy when she's not helping our patients. She's currently a third-year college student, majoring in biology; her goal is to attend dental school and then become an orthodontic specialist! Sandy is the sixth child of seven and a first-generation student. Dr. Le-Cadre created Sandy's smile and that experience inspired her to pursue the orthodontic career path! Though she spends a lot of time learning, Sandy enjoys the process. Her future dreams, beyond creating smiles, involve traveling to different countries and exploring different cultures.
---
Harris
Lead Dental Assistant
I really like helping and educating our patients throughout their treatment plan and seeing how each person changes as their new smile takes shape. I'm a former orthodontic patient and started treatment struggling with an overbite and crowding. Treatment gave me a smile I love and a huge confidence boost — now I get to help people achieve the same!
As our lead dental assistant, Harris works closely with Dr. Le-Cadre as she treats patients. He makes sure the patients are comfortable and that the doctor has what she needs to get the job done. Harris also assists in taking patient records and offers post-treatment instructions and encouragement. Additionally, he is our unofficial IT person and is responsible for sterilization, to ensure patient safety and adherence to OSHA guidelines. Harris joined the practice in 2008 and is a registered medical assistant, as well as being certified in CPR/ABC, AED, and EKG.
Harris played on a basketball team from elementary to high school. Being on a team, and as a team player, he knows that all of us working together means the best experience for our patients and each other. Having braces changed Harris's oral health and his self-esteem; he enjoys telling patients about his experience and sharing in their lives during this pivotal time.
---
Alina
Orthodontic Assistant / Patient Care Coordinator
I really enjoy watching a patient's first reaction after removing their braces: their gigantic, pleased smiles are incredible! I love knowing that I took part in making people happy and giving them beautiful, happy smiles!
As an orthodontic assistant, Alina is responsible for assisting the doctor with all procedures, as well as creating a friendly and positive experience for all patients. She takes pride in making each patient's visits both educational and fun, and loves helping people working toward achieving their best smile. Alina started with Le-Cadre Orthodontics in 2012 and rejoined us in 2021.
Much of Alina's free time is spent with her two dogs. She enjoys taking them to the beach and dog park in her spare time. She adores dogs and has a passion for working with children, too. Alina recently graduated from Iona College and plans to continue her education in the dental field.